Why do you love WordPress? Let us take a guess. It's because setting up a website with WordPress is simple, right? There's no need to install anything on your computer ("locally") if you don't want to. There are easy-to-use drag and drop features which means anyone can do it. And there are even pre-designed themes and a whole host of WordPress tools that handle everything from SEO to live chat. A post on WordPress' own website suggests anyone can make a website in less than 24 hours. Getting set up with WordPress couldn't be easier.
Nevertheless, there's a lot that goes into maintaining a WordPress site even if your website is pretty simple and straightforward, without any complex functionality. Of course, we'd love to help you with your WordPress website maintenance, but here are the core essentials if you want to do it yourself:
Throw out the rubbish
Imagine you make a revision to a post you're about to publish. Or perhaps you decide to change an image on your website. With WordPress, it's easy. But what happens to that first draft? What happens to that now-unused image? Even if you delete something from the front end, it still exists in the back end. And this can be troublesome. These things clog up the database, which can make everything run slower.
In a previous blog post about site speed, we told you that for every second it takes to load your site, you lose 11% of page views, along with 16% visitor satisfaction, and 7% in sales conversions. That's why we recommend testing your site speed regularly. You should clean up your database by removing old posts, outdated drafts, former revisions, and all other rubbish as part of your regular WordPress maintenance.
Update everything
The WordPress themes and plugins you use don't last forever. Some will be discontinued by the developers whilst others will be updated to include enhanced features, fixes for known issues, or security vulnerabilities. Staying on top of things and updating to the latest versions can prevent you from getting caught by weaknesses and vulnerabilities in your website. It also helps to ensure your site keeps on running at a decent speed.
Some hosting providers offer auto-updates for plugins (which is also a built-in feature for WP version 5.5 onwards) and major WordPress version releases, but many smaller iterative releases will need to be updated manually. If you're concerned about updating to a brand new version that may have undiscovered bugs, remember to use a staging environment first so as not to risk upsetting your live site!
Keep your content clean
A really common mistake that many people make is that they publish content, then forget about it. After all, evergreen content especially is designed to stand the test of time, right? It is. But its linking profile isn't. The truth is that links break. Whether you've played around with the structure of your site, or an external site removes or changes content, broken links can negatively affect your SEO.
Using a tool like Yoast can help. As one of the best WordPress SEO tools of all time, this handy little plugin can automatically pick up on and notify you about broken links. It can also identify any duplicate content that could be hurting your rankings and more. And while it's great for doing all these back end maintenance tasks, you can also use it for things like readability analysis and linking suggestions.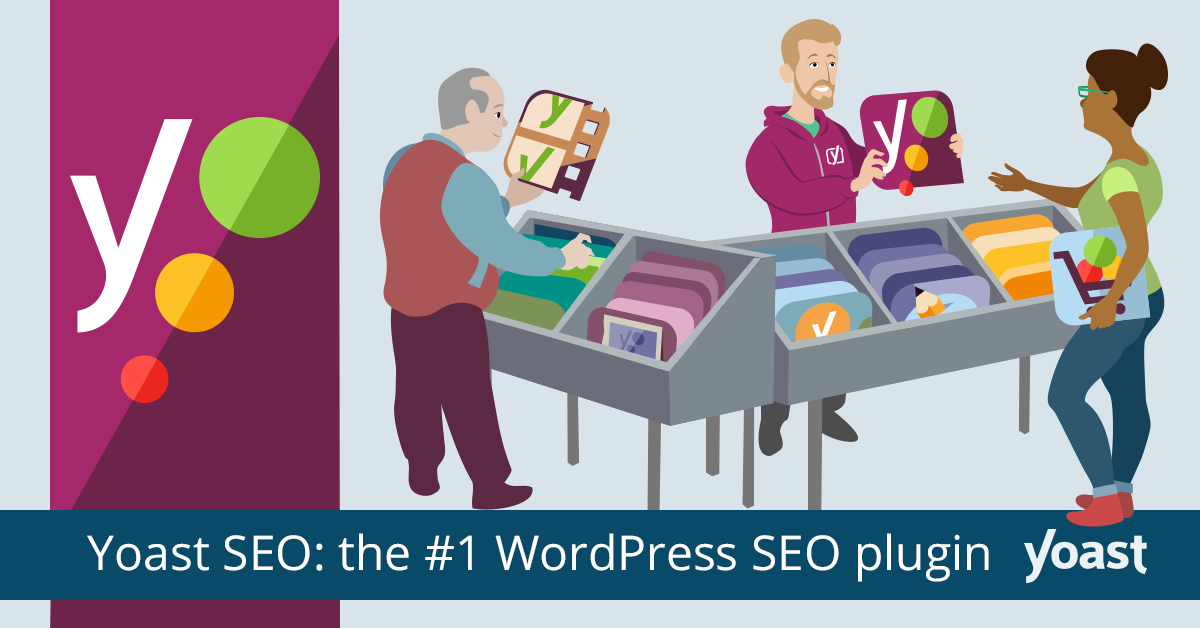 Check forms, reviews, and comments
If you use data forms for lead capture or lead nurturing, then keeping an eye on what's going on here can be useful. Even if you're using a big name plugin like OptinMonster or Gravity Forms things can sometimes go wrong. And while a non-working data capture form won't impact the day-to-day running of your site, it can make you miss out on all-important leads. Every so often, submit a test entry to check it's all working as you'd expect.
And while we're on the subject of checking things, reviews and comments – if you've enabled them – should be another part of your regular WordPress maintenance tasks. This is especially important if you're using auto-approval. Every day, check your visitor-generated content for spam and remove it. Also check for any comments that need a response, as responding shows a dedication to your users.
Perform a security scan
WordPress itself claims to power 38% of the entire web – including the White House website! In fact, there are loads of famous websites built on WordPress, like eBay and The New York Times blog. Naturally, this makes WordPress a pretty big target for hackers. Fortunately, you can significantly reduce the risk of an attack or breach by performing regular security scans that pick up on any potential issues.
We love iThemes Security Pro. It adds an extra layer of protection by scanning your site to identify – and resolve – potential security issues before they become a problem. The plugin works to uncover vulnerabilities in software and changes in behaviour – such as file changes and incorrect password attempts. This can really go a long way towards preventing hacks, security breaches, and malware.
Make backups
Even with the best intentions and the best practices, things can go wrong sometimes. Perhaps you accidentally delete a file. Maybe you overlook an important update that results in errors. You could even suffer a breach by a hacker. Of course, we hope that these things won't happen, but it's good to be prepared in case it does. WordPress doesn't offer automatic backups, so this is something that you'll need to take charge of by using a 3rd party plugin or through your hosting provider.
Fortunately, we've got an in-depth blog post that covers everything you need to know about WordPress backups. In a nutshell, we recommend using a plugin like BackupBuddy that backs up all your pages, posts, images, videos, uploads, and even your preferred WordPress settings, into a simple, downloadable ZIP file regularly. You can also backup manually through your control panel, but who has time for that?
Double-check your plugins
We've mentioned quite a few cool WordPress tools and plugins here, but the truth is that there are lots of different options. You might want to play around a little and find what works for you. But when doing so, remember that there's another bit of maintenance you'll need to do: removing old plugins that you no longer use. Why? Because, like old content revisions, old plugins also work to clog the database and can create vulnerabilities in your websites' security.
Filling up your database with a load of unused plugins isn't helping anyone. In fact, not only can it make sorting through your plugin list a bit of a headache, but it can also slow your site down with tons and tons of third party code. Remember, just because it's gone from the front end, doesn't mean it's gone from the back end! Regularly have a flick through your list and be sure to uninstall anything you no longer use.
Making WordPress maintenance easier
The truth is that, if you use WordPress tools and plugins, maintaining your site isn't all that complex. But it can be time-consuming. You'll need to create a schedule and set some time aside on a regular basis to handle the manual side of things, ensuring your WordPress site continues to run quickly and smoothly.
Alternatively, you could get us to handle everything for you. At WPMaintain, our mission is to be the UK's most reliable and comprehensive WordPress maintenance service. Get in touch with the team to find out more about our maintenance service, experience, and expertise, and leave all the hard work to us.